'Why Children's Ministries?'
Some parents may wish to be 'open-minded' and allow their children to find their beliefs when they are older. As Christian parents we feel we cannot leave sharing Jesus, who is such a special friend, to chance.
Imagine you are on the Titanic as it is bound for disaster – you know of a way of escape - would you leave your children to experiment in finding an escape route for themselves!

Ours is a world which started out well, the Bible tells us of the perfect world God made. So what happened? The first couple messed up when they tested the boundaries set by God. The result was a planet in rebellion. (See the first pages of the Bible – in Genesis)
| | | |
| --- | --- | --- |
| | In our family lives we know that pushing the boundaries and rebellion has consequences. Children and adults sometimes make poor choices, and we all have to cope with the results of these actions. If you think about it, you will hopefully agree that our world has sadly become extremely messed up by the consequences of selfishness and rebellion. We believe that this has been stirred up by a mastermind who is in warfare with God and his laws, which are based on love. | |
So, we feel we cannot leave our children alone to find the escape route by chance, from what can be a world of hell to one of happiness.
As Christian parents we want to share the best things we have with our children starting while they are still babies! Then as we talk about Jesus with our toddlers they will learn to lisp his name. God will help us to show our children how great God is, how we love and trust him as our friend. When they are more mature our children/young people can choose to follow Jesus by being baptised as Jesus was. (See our home page for details about how we baptise)
These words from the Bible explain what God has done for us and for our children.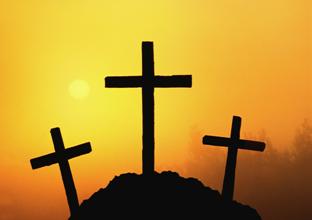 "This is how much God loved the world: He gave his Son, his one and only Son. And this is why: so that no one need be destroyed; by believing in him, anyone can have a whole and lasting life.
God didn't go to all the trouble of sending his Son merely to point an accusing finger, telling the world how bad it was. He came to help, to put the world right again." (John 3: 16-17, "The Message")
Or as the International Children's Bible phrases John 3:16: "For God loved the world so much that he gave his only Son so that whoever believes in him will not be lost but have eternal life."
---
What does Children's Ministries do in the Middlesbrough SDA Church?
We recognise the special role of parents as the primary teachers of children: in sharing with their children their love of the Bible, God and Jesus.
We aim to support and encourage parents to start at the earliest age, to teach their children about Jesus.
Our Children's Sabbath School (just like Sunday School) is one very important part of the Children's Ministries in our Middlesbrough Church. We use the Gracelink Curriculum which provides lessons for different age groups – Beginner, Kindergarten, Primary, Junior and Powerpoints.
Children's Sabbath School is run on Saturday mornings at the same time as our Adult Bible study time.
Our aim is to introduce children to their best friend, Jesus. We try to make the lessons as interesting and Bible based as possible, incorporating different teaching methods to appeal to Children's ages and learning styles i.e. visual, auditory, tactile and experiential.
There are Home Bible lessons for children available from our friendly 'Bible lesson book lady' each quarter, or they can be accessed online at the Gracelink Website above. These lessons are designed to be taught first at church, and then our parents can choose to use the home lessons during the following week, as part of a regular home worship time to give children a chance to think about and apply the lessons learned at church.
The Gracelink Curriculum teaches Bible stories according to the following themes/applications:

| | | |
| --- | --- | --- |
| | Grace: | I love Jesus |
| | Worship: | Jesus loves me |
| | Community: | We love Each Other |
| | Service: | Encourages children to serve/help others and show others that God loves them too! |
We aim with God's grace, to prepare our children to grow to be like Jesus and be ready to meet him when he comes again as he has promised. (John 14;1-3) We all want to have the joy of meeting Jesus face to face on that great and glorious day when he returns – with the sound of trumpets – and all his holy angels. He has promised to take his faithful children old and young on a journey to heaven accompanied by those now resting in Jesus.(1 Thess 4:15,16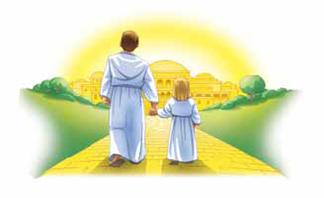 ---
What Does the Bible Say about Jesus and our Children?
In the Bible we are encouraged to bring our children to Jesus. Here are just three Bible passages which support this.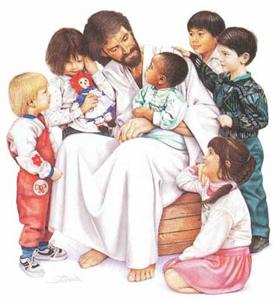 Jesus encourages us to:
Bring our children to him - Jesus said, "Let the little children come to me, and do not hinder them, for the kingdom of heaven belongs to such as these." (Matthew 19:14 NIV)
'Train a child in the way he should go, and when he is old he will not turn from it.'(Proverbs 22:6 NIV)
Impress our own hearts, and then our children's with his truths,'Love the LORD your God with all your heart and with all your soul and with all your strength. These commandments that I give you today are to be upon your hearts. Impress them on your children. Talk about them when you sit at home and when you walk along the road, when you lie down and when you get up.'(Deuteronomy 6:4-7 NIV)
These are words and guidance from the Bible. May the Lord give all of us reading them a growing desire for the love of God to shine through our lives. May he give us strength through the power of prayer and wisdom through the guidance of the Holy Spirit to help our children to grow as Jesus did as a child.
Here are two PowerPoint Meditations – compiled for two of our church programmes. Please feel free to download these for your own personal use, or for presentations at your place of worship. We hope you find them helpful.
(NOTE: They are PowerPoint SHOWS that do not require the Microsoft Powerpoint program to be installed on your computer. Click on the links below, SAVE the files to your computer then click on the saved files to start the shows.)
Parenting for Faith is an inspirational leaflet in pdf format (see below) sponsored by the BUC Children's Ministries Website.
Some of the information above is in the form of Adobe Acrobat portable document forms (.pdf). To read or print such forms requires the Adobe Acrobat Reader. If you require an upto date reader click the symbol below and follow the instructions.

---

We have recently begun a  Kids in Discipleship Ministry at Middlesbrough Seventh Day Adventist Church
What is KID? KID is a discipleship ministry designed for families and focused on children.
The KID Mission Mentoring kids as Empowered Disciples of Jesus NOW!
It is a practical ministry. We are currently enjoying studying with a small group of parents about 'What discipleship means to us'. These group studies are called Footprints in the Sand.
Sometimes we may flounder in the quicksand of despair and feel that we are all alone trying to help and guide our children – but it is then that our Lord carries us….
These group studies aim to give parents and other church mentors time for discussion on what it means to be a disciple. They provide some dedicated time for us to practically encourage one another in our 'discipleship journey' The small group discussions bring thoughts and questions for quiet contemplation and reflection at the end of the discussion or later at home. We are also studying aspects of discipleship which are very relevant to families.
We aim, by God's grace, that his love will 'bubble through' our lives to show and lead our children to love God too. At the core of this ministry is the Bible model given in Deuteronomy 4: 6-7, for discipling children.
For further information please see the Kids in Discipleship Website.
Middlesbrough Members, please don't miss these group studies designed with you in mind!
God has a vision, a dream for his children – our children.
We want to be a part of God's dream and share his vision!
In 2010 we plan to start an interactive, child friendly family bible study time for Mums and Dads and their children. This whole family approach is called Footprints for Kids. It is for families where the children are roughly in the 5 to 13 age range.
---
Family and Child orientated Worship
We are working with the other departments in our church to include and involve the Children more in our worship. Watch this space...

Our children are the church of today and, until Jesus comes, are the leaders for tomorrow!
---
RESOURCES FOR PARENTS AND OTHER MENTORS::
BUC Family and Children's resource manuals  www.adventist.org.uk
Direct link: http://adventist.org.uk/sec/departments/children
SEC Children's and Family ministries website – has a good number of resources/articles about children and family ministries http://adventist.org.uk/sec/departments/family-ministries
North England Conference Children's Ministries page on
http://nec.adventist.org.uk/departments/childrens-ministries
Family Ministry to build our Children's faith, https://family.adventist.org/kid/
Answering parent's questions: www.adventistparenting.com
Tools for passing on the faith: www.heritagebuilders.com
SABBATH SCHOOL LESSON BOOK SITES
Children's Lesson Books which can be downloaded (also teacher's helps) www.gracelink.net
Older teens lesson books – Cornerstone Connections
www.cornerstoneconnections.net
MAGAZINE SITES  WITH STORIES, GAMES AND CHRISTIAN ACTIVITIES FOR CHILDREN/TEENS
Our Little Friend – brought by Pacific Press
includes someone reading the Beginner, Kindergarten and Primary Children's lessons.  There are other PDF stories and activities  
Aimed more at Beginner and Kindergarten ages
www.ourlittlefriend.com
Primary Treasure – brought by  Pacific Press
includes someone reading the Beginner, Kindergarten and Primary Children's lessons,
Aimed more at Primary age range
www.primarytreasure.com
Guide Adventist Magazine  Website for 10-14yr olds
http://www.guidemagazine.org
Insight Magazine – Adventist publication for teens/youth
www.insightmagazine.org This website URL is being re-directed to an inappropriate website.
Voice of Prophecy Bible Guides for Kids /http://kidsbibleinfo.com/
Online Ellen White Visionary Magazine for Kids
www.whiteestate.org/vez
CHILDREN'S COLOURING AND ACTIVITY SHEETS –
These are just a few – there are a lot more sites for those who want to use a search engine
www.mssscrafts.com – designed to go alongside  the Gracelink Curriculum
www.christianpreschoolprintables.com

www.teacherhelp.org/color.htm
www.sundayschoolprintables.com
www.biblewordgames.com/kidspage.html
---